---
Top 10 Business Apps for Boosting Your Career
19

Oct 2015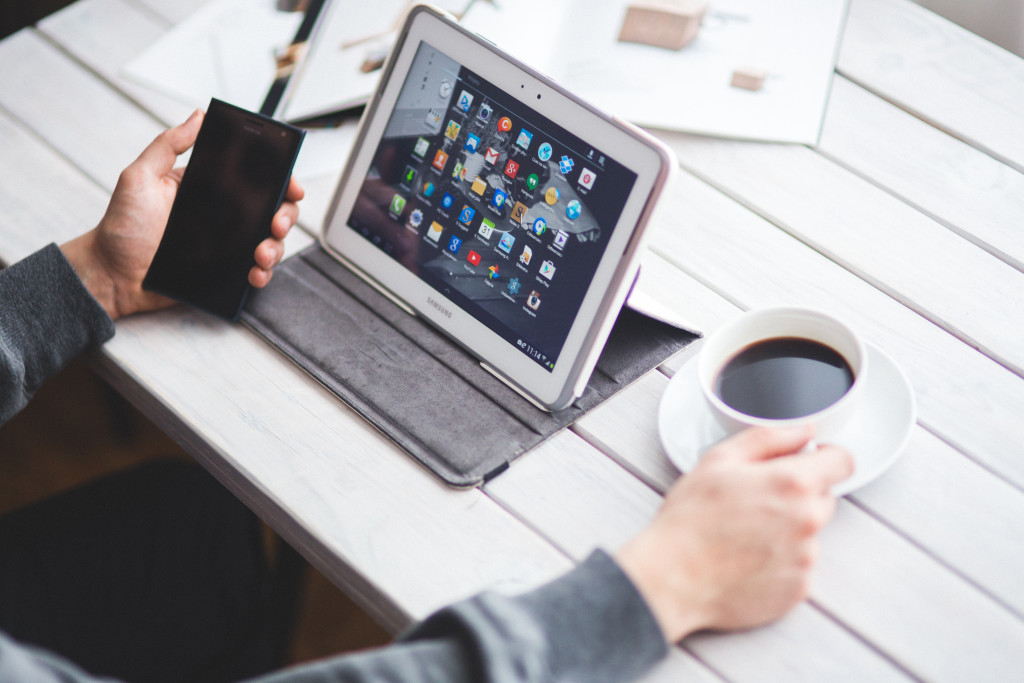 Today, smartphones and people are joined at the hip. Everyone knows that phones are just about the handiest gadgets around, but for an ambitious, career-oriented individual, your smartphone could be your best friend too. With hundreds of new apps being launched every day, no matter what you're looking for, you can be sure there's an app for that. Many nascent apps can be extremely useful to up your game professionally. To that end, we've compiled a list of the top 10 apps we think are a great career boost.
As a powerful collection of office applications, Microsoft Office has a virtual monopoly in the business world. Using Office Mobile helps you access your work, even when you're not at work, making it easier to function flexibly, telecommute, or handle work emergencies on those occasions when you just have to.
A great app that's more than just a to-do list, Evernote allows you to organize your life. Jot down ideas, group handwritten notes, clipped web articles, and other details for projects, milestones, and upcoming events. These can then be shared with other Evernote users. You can also scan business cards and connect them to your LinkedIn network. The Evernote app is available for all major mobile platforms.
This app is an absolute essential for anyone who attends lots of meetings and conference calls on a daily basis. MeetingMogul keeps an automatically synced list of your commitments and sends reminders so you don't miss them. It enables you to dial into any conference call or online meeting with a single tap, by automatically dialing the conference number, audio pin and passcode for you. It also provides a number of other useful features like the ability to alert meeting participants (if you're running late, etc.) via call, text or email with one tap; create a favorites list of frequently dialed conference bridge numbers for instant dialing; voice notes, real-time, collaborative text notes and instant sharing capability for sharing notes with meeting participants, so everyone can stay updated.
Any.do is probably the best to-do app out there. It helps you manage your tasks and enhances team productivity by allowing you to share details of your projects and to-do lists, and collaborate with team mates. It also allows you to add attachments to your to-dos, create sub tasks so you can be more organized, and also provides notifications about updates. The Any.do app is available across all major devices.
Another great to-do app is Wunderlist. For the consummate planner, this app makes life simple. You can make lists for everything, and set due dates and reminders so you never miss a deadline. You can also share your to-do lists easily with whomever you want so you can collaborate on projects. Wunderlist is available across all major devices.
Networking is a major part of any career. Getting to know the people in your field is a big help when it comes to switching jobs, making sales, or just getting solid advice from an experienced person. As the biggest professional social network LinkedIn, is an important career booster if used properly.
For sales and marketing folks, this app is a must have. Infogram lets you share your data in simple, elegant visuals, with minimal clutter using sleek infographics and charts. You can even connect it with live data sources to generate real-time data reports and charts.
A financial staple for anyone with money, Mint allows you to see all your finances in one place. You can create budgets, receive alerts for unusual account activity, and get tips on how to manage your money better. It also enables you to organize all your bills and pay them all from one place.
RescueTime is the ultimate productivity enhancement app. It helps you navigate the internet and minimizes distractions by tracking the time you spend on applications and websites. It enables you to set alerts for activity durations and block distracting websites by allotting focus time. It also provides personalized reports so you see which areas you need to improve in.
Mindnode is the perfect app for an idea person. It makes mind mapping easy and fun, with an infinite canvas. The app enables you to create visual representations of your ideas so you can brainstorm and organize your thoughts in an intuitive way. You can start with a central thought and grow from there, cross connecting nodes to play ideas off each other and adding images and flair to your thoughts. The app is currently only available for Apple devices.