---
9 Best Travel Accessories for Easy Business Traveling
18

Jan 2016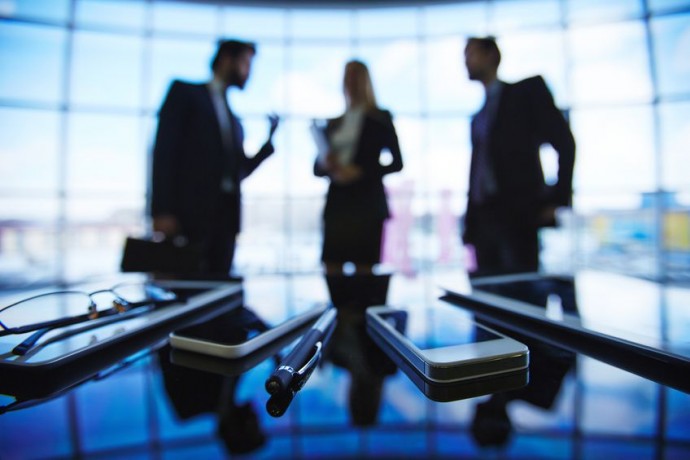 Traveling can be stressful. But it can also be really great! Even if it's for a business trip. The key is to pack all best travel accessories for long flights that come in small packages. That's why we've come up with a collection of gadgets and apps that pack a punch and will fit easily into your carry-on. Over the passage of time, dynamics of business travelling and the use of travel accessories has experienced phenomenal change. The infographic below explains this transition.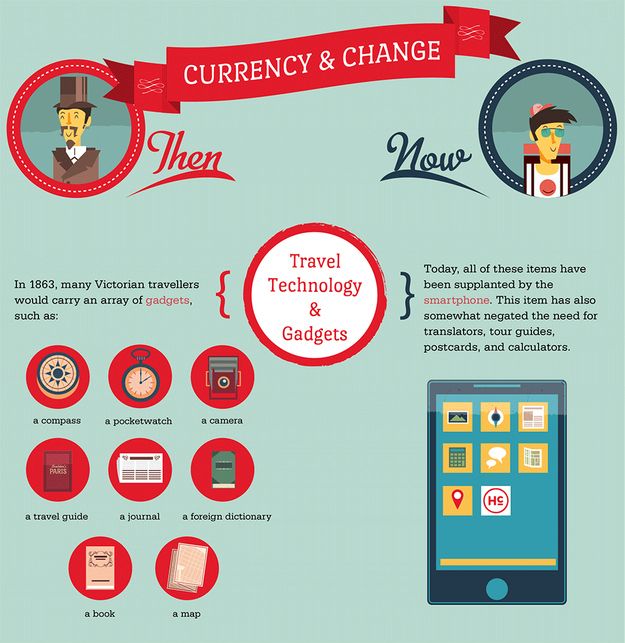 1. HooToo HT-TM04 TripMate Elite Versatile Wireless N Travel Router ($47)
This gadget is a jack-of-all-trades, and is therefore the best travelling accessory for backpackers. It's a portable WiFi router, so you can connect it using Ethernet and then use it to connect multiple devices, even where there's a single device limitation on connections. You can connect a USB to it and share files on a mini network, and its two USB ports also allow you to use it as a charger for your portable devices.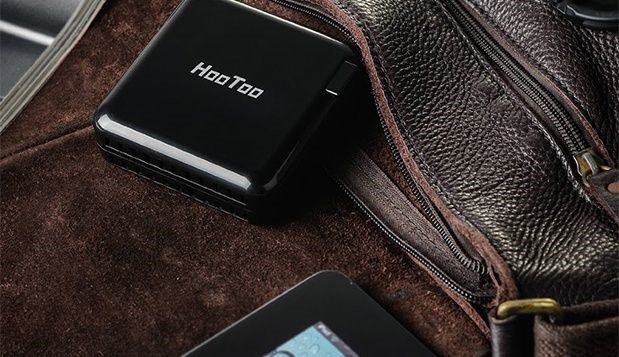 2. Brunton Power Knife ($25)
It looks like a pocket knife, but is actually a ninja charger! This handy must have travelling accessory folds out to allow access to four different cables: a Lightning pin and a 30-pin connector for Apple devices, and a micro USB for Android. The fourth cable is a USB that connects to a wall charger or to your laptop, so you don't have to thread your way through wires and cables on your trip.
3. Uber (free)
Uber is the new paradigm in exploring new frontiers of travelling accessories for long flights. With availability in 68 countries, it uses your phone GPS to find the nearest available driver. Once you arrive at your destination, your fare can simply be charged to your credit card on file, eliminating the need for cash. You can also leave feedback about your experience and you only pay when you get a ride.
4. Google Maps (free)
This business travelling app gives you real-time traffic information and route navigation, so you don't have to worry about getting stuck or lost. Google Maps also dynamically reroutes you based on upcoming traffic patterns. You can even make restaurant reservations at participating restaurants from within the app and it's super useful to find your way around a new city.
Want to know Best Business Travelling Apps? Check it out here
5. Yubico FIDO Security Key ($18)
A key for your computer, this device supports U2F authentication, which is considered unhackable. Simply download the Google Security Key for Chrome, load it onto the key, and forget about passwords. It also means greater safety on the road, since only you can access your stuff.
6. Leef Bridge 3.0 Mobile USB ($18)
It can be a pain to get files off of your phone, especially when you're travelling. Email and Dropbox can often work just fine, but you don't always have internet access while travelling. This little accessory has 16GB of storage space and connects to any Android phone through the micro USB port. After transferring files onto the device, the USB connector on the other end can be used to connect to your laptop and move them wherever you need.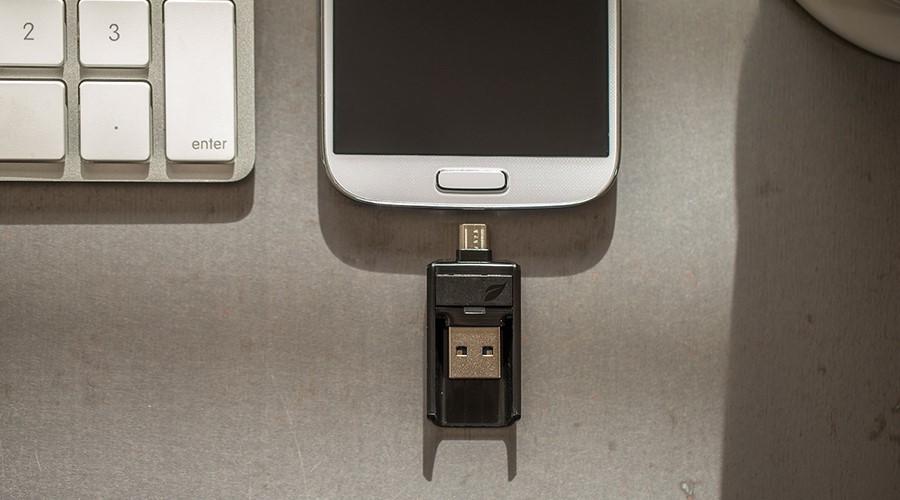 7. GateGuru (free)
A true friend to frequent fliers, this app summarizes flight itineraries into a simple interface, so you don't have to wait around at the gate for information or waiting for changes. GateGuru will tell you if there are any changes to your flight schedule! There's also a stats feature that allows you to see how much time you've spent in planes, or at airports and other places.
8. Weather Pro (from $0.99)
A professional is always dressed to the nines and prepared for anything. Weather Pro lets you anticipate the weather and have an accurate forecast in all sorts of climates, foreign and local! The app has a seven-day forecast and caters to over two million locations.
9. Foldable Cell Phone Charging Platform ($10)
This is perfect while traveling, or even to save space at home. This charging platform allows you to plug in, even where there aren't any surfaces to rest your phone, and also eliminates a tangle of wires near power outlets, for both safety and convenience.