---
11 Best Free Podcasts For Business Productivity
22

Feb 2016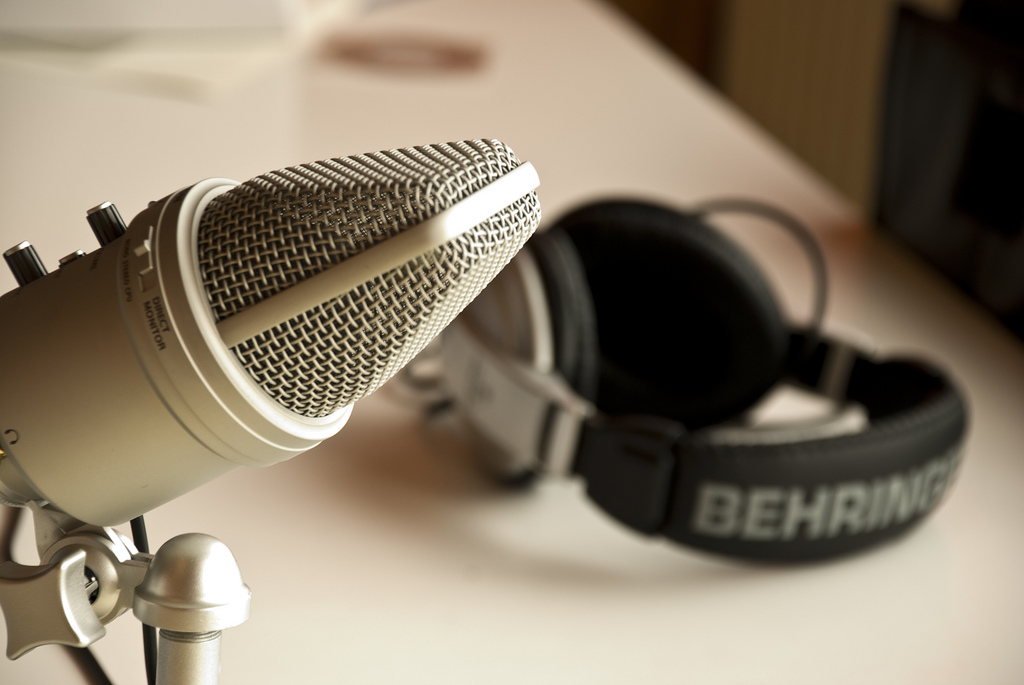 In today's busy world, it's tough to find time to dedicate to self-improvement. You want to be more productive, but who has the time or patience to sit down and devour books or guides? Podcasts fit neatly into the free time you have throughout the day. You can even multitask and listen to them while working, doing chores, on your commute, or any other part of the day when you have a little extra time.
It can often be a lot easier to retain the things you hear, rather than those you read. These 11 free podcasts are best for increasing your business productivity and living smarter. They're fun and intelligent, like having a conversation with friends, so they'll just add a little sunshine to your day.
Moreover, statistics reveal that podcast listening has increased phenomenally in the US over the past couple of years. It has been reported that 1 out of 3 or 25% have reported of listening to a podcast.

The podcast is hosted by bestselling author Tim Ferriss, famous for writing the renowned book "The 4-Hour Workweek". The book is required reading for anyone who wants to know how to maximize productivity and put their time to the best possible use. The show consists of Ferriss deconstructing experts in various fields, including chess, sports, investing and technology to extract tips, tools, strategies and skills that you can use to increase your productivity.
Some of the most productivity oriented titles include:
5 Morning Rituals That Help Me Win The Day
How to Think Like Elon Musk and Jeff Bezos
Productivity Secrets of a Master DJ (Meditation, Morning Routines, and More)
For those who have read and enjoyed The 4-Hour Workweek, we recommend "What I'd Add to The 4-Hour Work Week for 2015 (And Much More)", which is a compilation of 3 episodes, where Ferriss answers listeners' questions and shares his verified tricks on avoiding decision fatigue.
This is not one to miss.
Jeff Sanders is an author, a public speaker, and a productivity coach. He hosts the weekly podcast, The 5 AM Miracle Podcast, which is aimed at "dominating your day before breakfast."
Sanders believes that early mornings matter, and intention, plan, and purpose can make all the difference in a day, as well as in your future success. The podcast is great to help you achieve your goals by changing small daily habits. Sanders' content focuses on healthy habits, productivity and personal development, with the ultimate objective of adding energy and enthusiasm to your life.
Two great episodes to get started are 'The Fascinating Power of Anchor Habits' and '5 Ways to Conquer Procrastination'.

Creative professions can be a bane and a boon. Creative pros feel the heat to produce continuously and quickly. Where can they get great ideas? The Accidental Creative reveals daily practices that make you productive and exceptional, and help your work and your life become healthier.
Todd Henry, the host, is also an author, a speaker and a trainer. He interviews creative professionals, including artists, business leaders and authors, like David Allen, Seth Godin, Dan Harris and more. He picks their brains, and shares tips about how to flourish, both at work and in life.
The podcast connects two facets of success that are closely linked: creativity and productivity. However, the episodes give helpful advice and sound insight to more than just the creative folk.
A good episode to start with: 'How Do You Define Excellence?'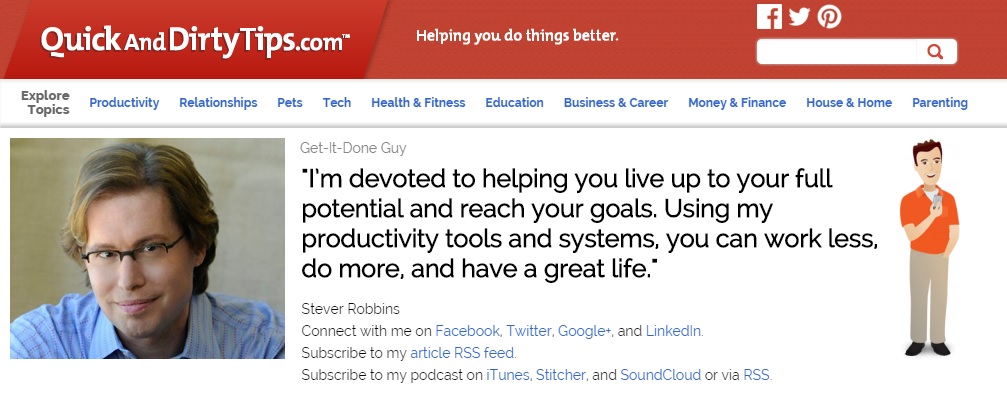 This podcast is all about how to work smarter, rather than harder – work less and do more, as the title explains. Hosted by serial entrepreneur, executive coach and executive curriculum designer Stever Robbins, this weekly podcast suggests productivity and organization advice to turn anyone into an overachiever.
It seeks to provide solutions to everyday problems in work life. How can you dig your way out of an avalanche of email? How can you escape from technology that has you pinned down?
The podcast is all about quick, practical advice on how to make yourself more effective.
The podcast covers a variety of topics including:
How to Get More Out of Conferences
How to Apologize using the Five Apology Languages
How to Make Time to Work Out

In the words of the hosts themselves, Smart People Podcast "is simply a place to hear cool stuff from even cooler people." The podcast covers experts in a range of industries, reaching out to these leading professionals to shake them down for some pertinent advice and convey it to their listeners.
The podcast's combination of charming hosts, cool guests and captivating conversation about anything under the sun makes it a real pleasure to tune in.
One to check out: 'Extraordinary Productivity'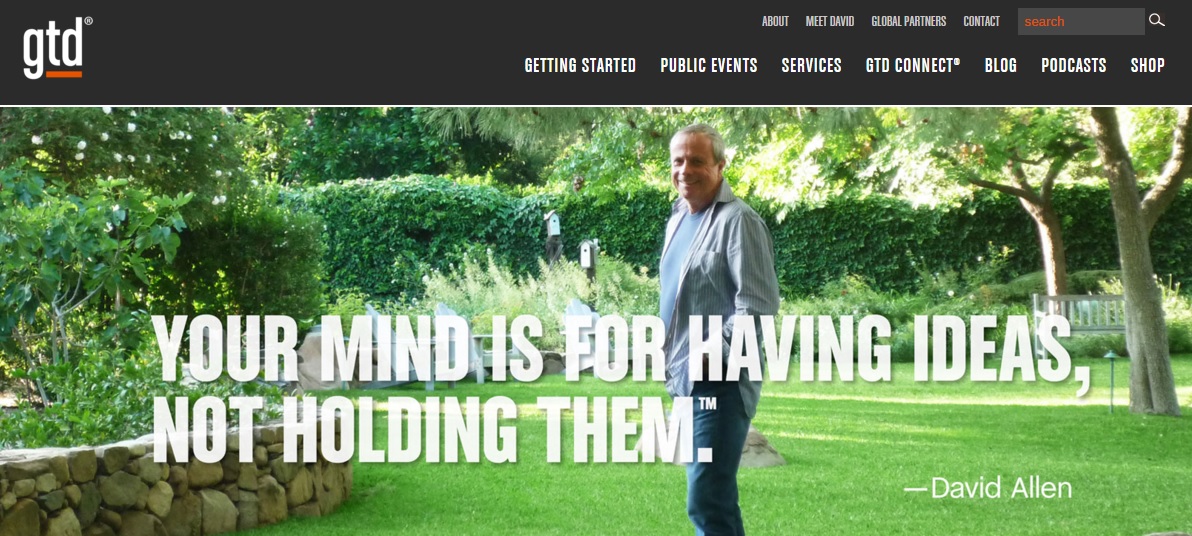 Are you lagging behind on your long-term, BHAGs? They key is to break it down, and simplify daily tasks.
David Allen, the creator of the Getting Things Done system, is the perfect man for the job. He came up with the GTD concept, so learning about work-life management from him makes perfect sense. Even if you're not a member of the GTD community, it is apparent that GTD is the foundation of time management, personally and professionally.
Actually listing planned tasks and converting them into actions is the first step.
There are around 35 podcasts. They are not updated frequently, but are a great move in the right direction when trying to maximize productivity.
Click Here To Find Best Workplace Productivity Apps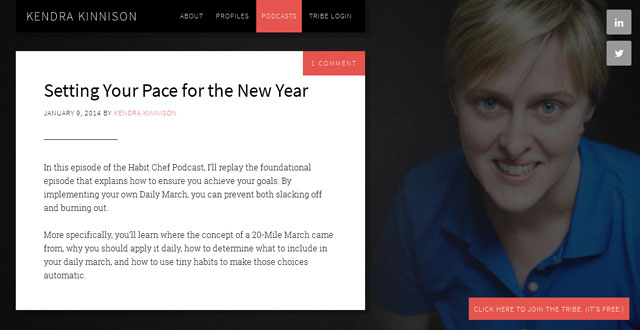 Habits and productivity are inseparable, and one undoubtedly affects the other. The host, Kendra Kinnison, is an executive, and discusses both issues. If your goals and dreams have been sidelined by chaos and a hectic life, this podcast may be the answer.
Kinnison's story starts at 11 when her mother fell very sick. A decade later, full of anger and bitterness, she embarked on a quest for freedom and happiness. Along the way, she unconsciously began to change her habits to improve her productivity, relationships and health.
She realised that changing her habits and personalizing them to her life was the key to finding purpose. In this podcast, the Habit Chef tries to help you find your own personal habit recipe, so you can live with purpose, make a difference and keep moving forward.

This podcast is hosted by journalist David McRaney, who has also worn many other hats: editor, photographer, voiceover artist, television host, public speaker, and author of the international bestseller, You Are Not So Smart, which originated from his blog, and eventually became the foundation for the podcast.
McRaney investigates how our brains function, what goes on inside, and why we act in the manner that we do. This isn't technically a productivity podcast; this one's more focused on psychology. However, that's what makes it perfect to polish productivity. The podcast uncovers biases, fallacies and instincts that are second nature to us, but which obstruct our health, happiness and objectives.
Once we are aware of these obstacles, we can work to overcome them. A few episodes to check out:
The Illusion of Control
Magicians & Scams
Adaptive Learning
Motivation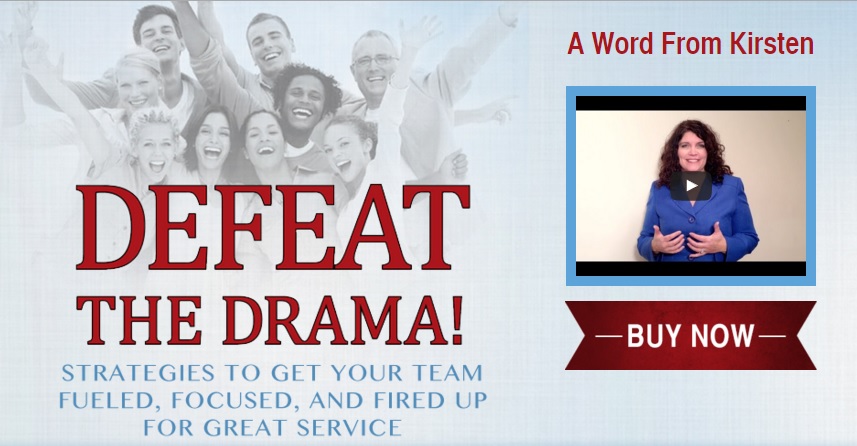 Hosted by author and expert coach, Kirsten Ross, Defeat the Drama is a podcast for leaders who want to deal with the drama of a team. It focuses on increasing not just your own productivity, but that of your employees.
Ross uses the term drama to describe anything that causes an employee to shift focus and lose sight of what's important: your mission and your customers. This podcast inspires you to create a culture that is in line with your mission, and which is fuss-free, with practical steps that empower you to shift the focus of your team to where it should be.
Topics discussed include how to build team motivation, how to encourage their success and how to handle problems and obstacles.
Daniel Pink, business journalist and author of books like "Free Agent Nation: The Future of Working for Yourself" and "Drive": The Surprising Truth About What Motivates Us", hosts this podcast. Interviewing business figures, authors and academics such as Tom Peters, Harvey Mackay, Malcolm Gladwell, and more, Pink focuses on the topics of success, efficiency, creativity, and other factors that can directly affect productivity.
The podcast is periodic, with no defined frequency of episodes, and just a few episodes a year. However, you can subscribe to be notified when an episode is released, and the guests are worth the wait.

The Bottom Line is hosted by Evan Davis, an English economist, journalist and BBC presenter, and is, in fact, a radio show that is also released as a podcast. A BBC Radio 4 production, the podcast is a panel discussion, and business leaders who are guests on the show address topics as varied as the survival of companies, new concepts in management, art, fashion, education, energy, technology, and more.
The bottom line of every topic is to ascertain applicability in business, and how these concepts are being productively employed by businesses and business people.